Alumni Gift Helps Ensure Future of Innovation and Entrepreneurship Education at UC Davis
by Marianne Skoczek
UC Davis alumni Michael C. and Renée Z. Child have made a $5.2 million commitment to the UC Davis Graduate School of Management and College of Engineering in support of entrepreneurship and innovation programs.
A majority of the commitment is intended to enhance the endowment of the Mike and Renée Child Institute for Innovation and Entrepreneurship at the business school, and a portion of the commitment is intended to support the expansion of innovation and entrepreneurship education, including funding to develop a series of case studies of UC Davis alumni changing the world with new ideas, new solutions and new ways of doing business.
The commitment builds on a $5 million gift from the Childs in 2011 for an endowment that launched the institute, broadening the programming and reach of the UC Davis Center for Entrepreneurship founded by Professor Andrew Hargadon in 2006.
Today the institute helps UC Davis researchers find a path to commercialization and helps students across diverse academic disciplines develop the entrepreneurial mindset, skills, and tools that are critical to address the world's complex social and economic challenges. Each year more than 2,200 participate in the institute's entrepreneurship academies, fellowship programs, poster and business competitions, and conferences and convening events.
The institute also plays a key role in integrating innovative and entrepreneurial thinking and action across UC Davis and helps strengthen the university's position as a catalyst for economic development in the region, state and beyond.
The library of case studies of UC Davis alumni will provide the Graduate School of Management and the institute with fresh and relevant tools for interactive learning experiences. Each case will require students to place themselves in the role of decision makers grappling with the challenges and opportunities faced by innovators and entrepreneurs.
INNOVATING FOR THE FUTURE
"We are very grateful for Mike and Renée Child's ongoing support of innovation and entrepreneurship education at UC Davis," said H. Rao Unnava, dean of the Graduate School of Management.
"This commitment ensures that both current and future generations of students and faculty can gain the knowledge, skills, networks and innovative approaches to turn their research and ideas into real-world solutions, whether they want to launch their entrepreneurial journey—or travel their best path to career success in whatever arena or industry they choose."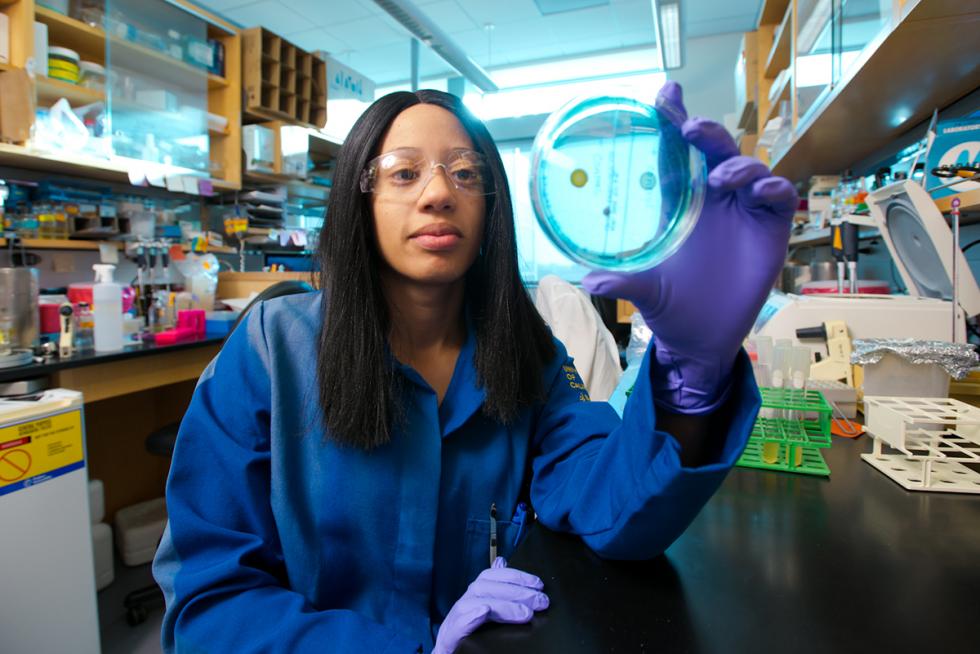 The Childs met as undergraduates in the mid-1970s and have remained deeply committed to their alma mater, providing decades of leadership and generous support. Michael Child, a senior advisor at TA Associates, has served as a trustee on the UC Davis Foundation board; Renée Child is a former member of the College of Letters and Science's Deans' Advisory Council. Two of their five children are Aggie alumni.
"Renee and I are humbled by watching how the university has grown in prestige and impact since we graduated," said Michael Child.
"We've seen the impact of our previous contributions and are honored to be part of the important work of helping faculty and students translate their knowledge and skills into ventures that improve society and add value to the economy."
To date the institute has provided training to more than 2,500 innovators through its entrepreneurship academies and fellowship programs. More than 7,500 people have participated in Big Bang! Business Competitions and workshops.
The institute has awarded more than $750,000 in grants supporting new businesses; more than 150 alumni ventures have raised more than $350 million in venture capital.
"We believe that our students, faculty and staff have the responsibility to change the world—and that we have the responsibility to help educate, train and connect them to do just that," said Hargadon.
"This commitment helps make it possible for us to offer the UC Davis community free access to our programs and will help Aggie innovators bring to market critical solutions in agriculture, veterinary medicine, human medicine, biology, engineering and other UC Davis fields of excellence."
Primary Category
Tags