Veterinary Medicine: Setting the Standard of Excellence
Veterinary Hospital Care Breaking Ground
Imagine a comprehensive center for veterinary medicine unlike any in the world: one that sets the gold standard of care while defining the state of the art in clinical research and education. A center of healing, where clients trust that their beloved animals—from parakeets to Thoroughbreds—will be treated with unparalleled expertise and compassion. A center of innovation, where clinicians, scholars and veterinary students collaborate in integrated teams to advance the health of animals, people and our environment. A center of discovery, where transformational research breaks new ground—from animal agriculture solutions that improve food safety to equine stem cell therapies that yield breakthroughs in human care.
This is the new UC Davis Veterinary Medical Center.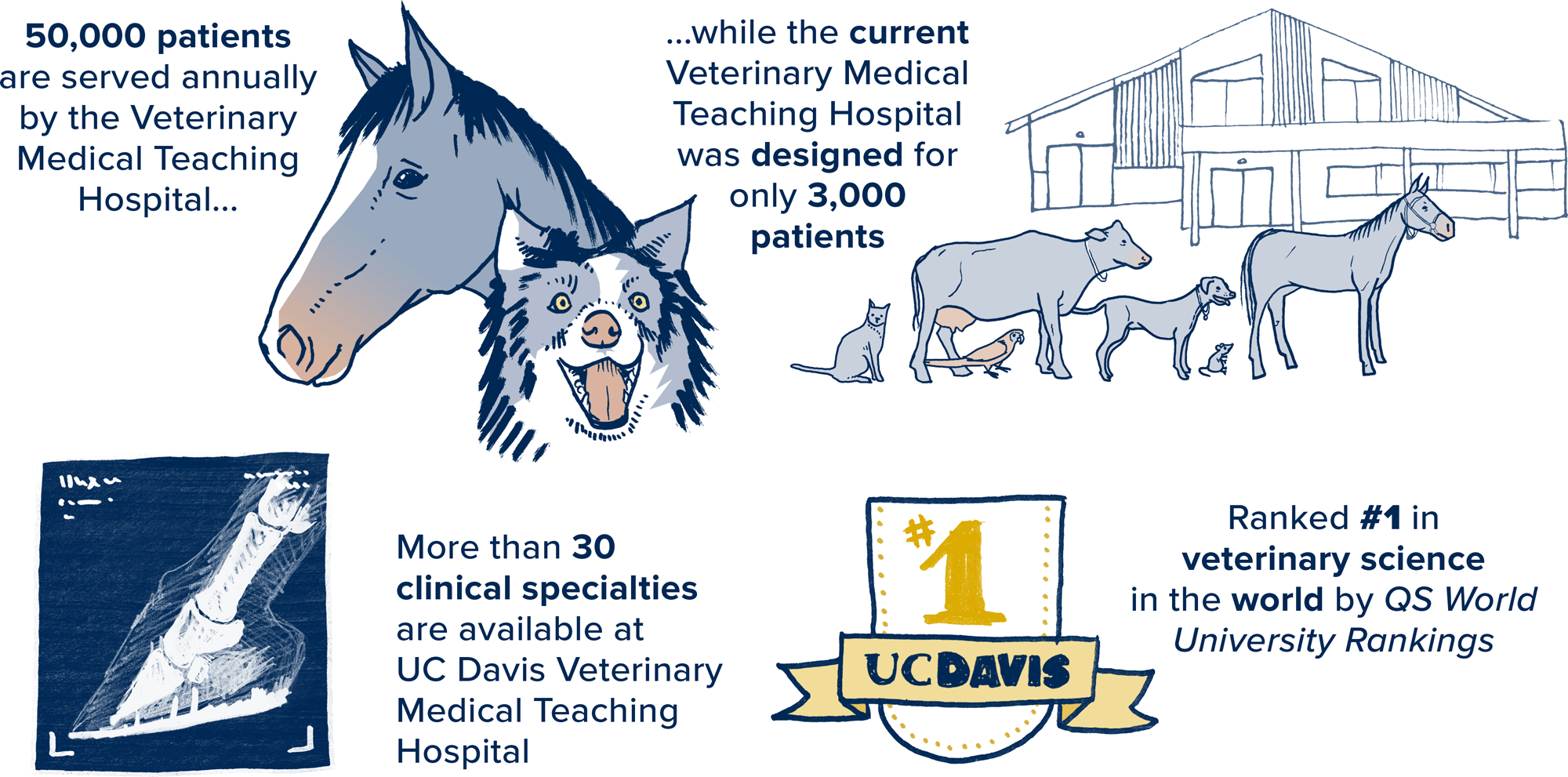 Veterinary School Innovation and Collaboration
Our vision for the new Veterinary Medical Center is the centerpiece of a ten-year plan to advance UC Davis' leadership on the vanguard of veterinary medicine—enhancing our capacity to handle a growing patient caseload and amplifying our ability to collaborate and innovate. Designed to promote transformational research and compassionate healing, the new Veterinary Medical Center will be the world's premier veterinary facility. Each patient will receive attentive, personalized care in the center of a pioneering biomedical research hub, where our clinician-scientists daily expand the horizons of veterinary medicine while leading discoveries in both human and animal health.
Transform the Field of Veterinary Medicine
UC Davis is looking to partner with donors, corporations and foundations to accomplish the following:
Expand the reach of UC Davis' world-class veterinary care by creating new community practice, surgery and critical care units
Drive clinical innovation in state-of-the-art small animal, livestock, equine and laboratory spaces
Advance interdisciplinary research by supporting cutting-edge imaging and diagnostic facilities
Together, we will set a new standard of excellence in veterinary medicine, innovation and discovery. We invite the partnership of our alumni and friends as we achieve transformational impact in veterinary care—patient by patient and on a global scale.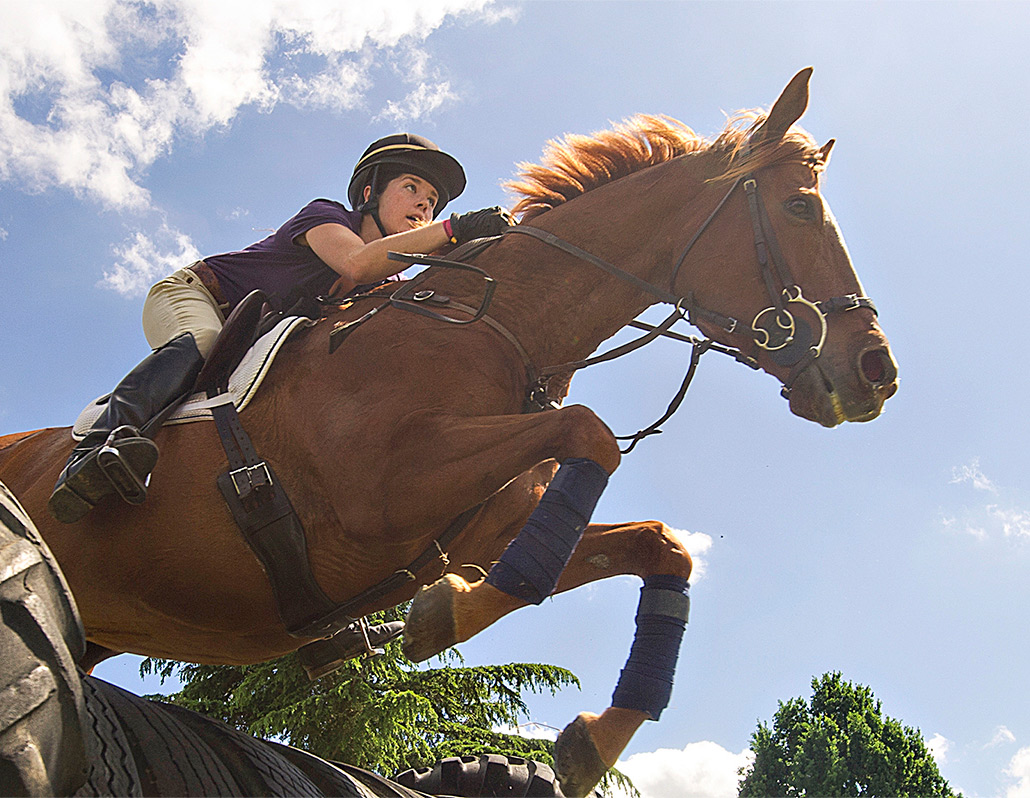 Equine Performance Center
The Equine Performance Center will be the world's most advanced hub for maintaining the health and fitness of performance and recreational horses alike.