Evidence-Based Violence Prevention: Saving Lives, Preserving Futures
Statistics on violence in the U.S.: What can we do?
Violence is one of the most critical, pervasive and devastating challenges facing society today. In 2016, there were nearly 38,000 deaths from gun violence in the United States. Violence can take many forms—from homicide and assault to suicide, and from domestic violence to terrorism—and behind each incident are individual lives shattered, families and communities changed forever, and millions of people asking "What can I do? And what will actually work?" UC Davis is now responding to those critical questions.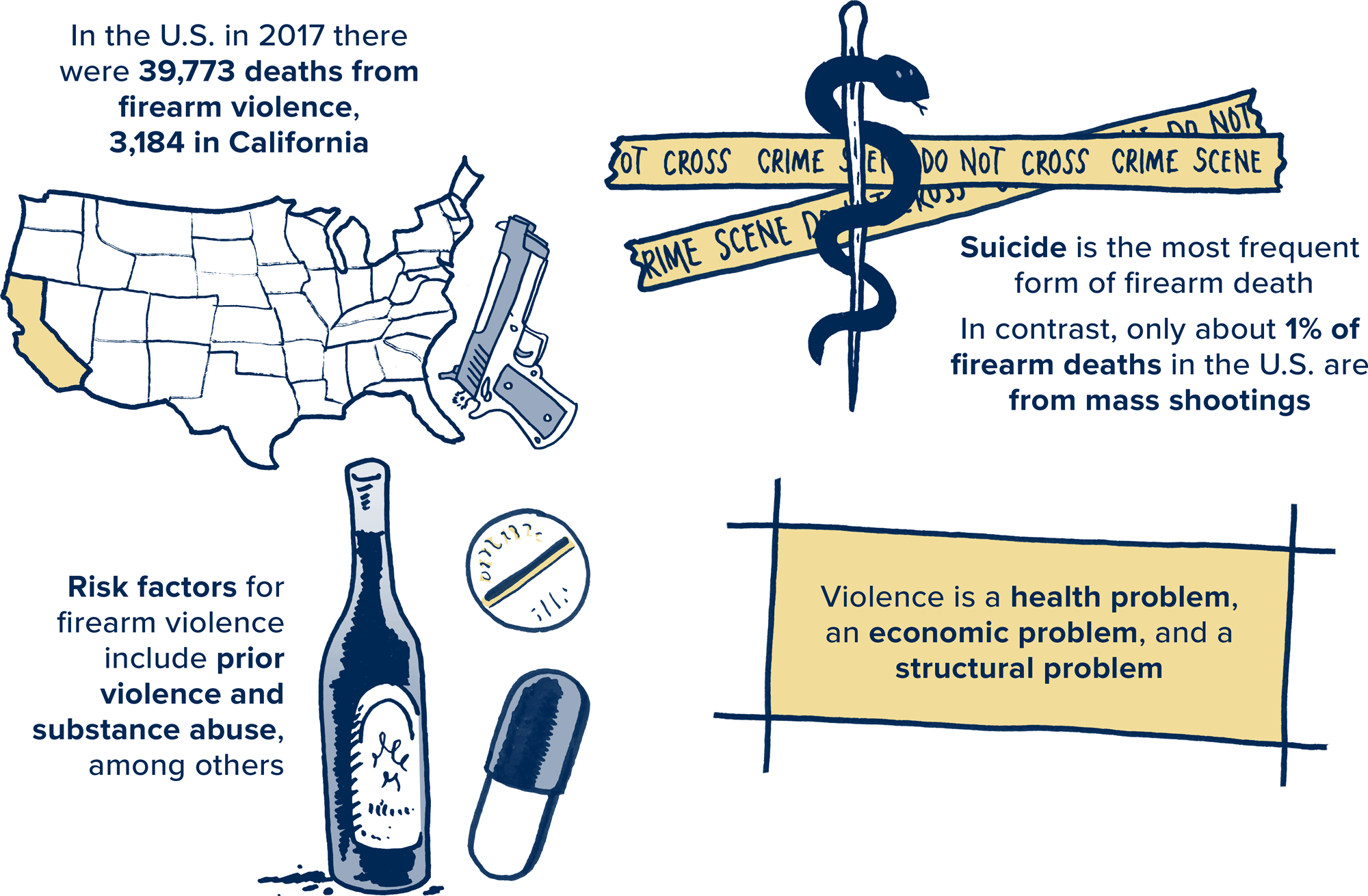 Research aims to end the cycle of violence
Violence is a complex public health issue best understood from multiple points of view, and California, with its unique data environment and public sense of urgency, is a perfect testbed for violence research. Better poised than any other institution to seize this pivotal moment and climate, UC Davis has a vision to unite researchers across disciplines to collaborate with policy makers and community leaders, and prevent violence in all its forms. You can help us expand the reach of our world-renowned Violence Prevention Research Program by creating the Center for Violence Prevention Research.
Together, we will turn science into action—and develop effective responses to violence that start at the local level. Training tomorrow's leaders and shining a light on areas of greatest need, our comprehensive center will have a global impact.
Join the solution
UC Davis seeks partnerships with donors, corporations and foundations to accomplish the following:
Create a dedicated center that will spearhead a national effort to understand and prevent violence in all its forms
Enhance the interdisciplinary breadth of the center with new faculty positions—spanning fields from medicine to law to the social sciences—to address critical questions related to violence
Translate research into evidence-driven policy and outreach programs that demonstrate to lawmakers and communities workable solutions for decreasing violence
UC Davis is committed to stopping the cycle of violence. We invite the philanthropic partnership of those dedicated to solving this challenge.