Integrating career preparation in higher education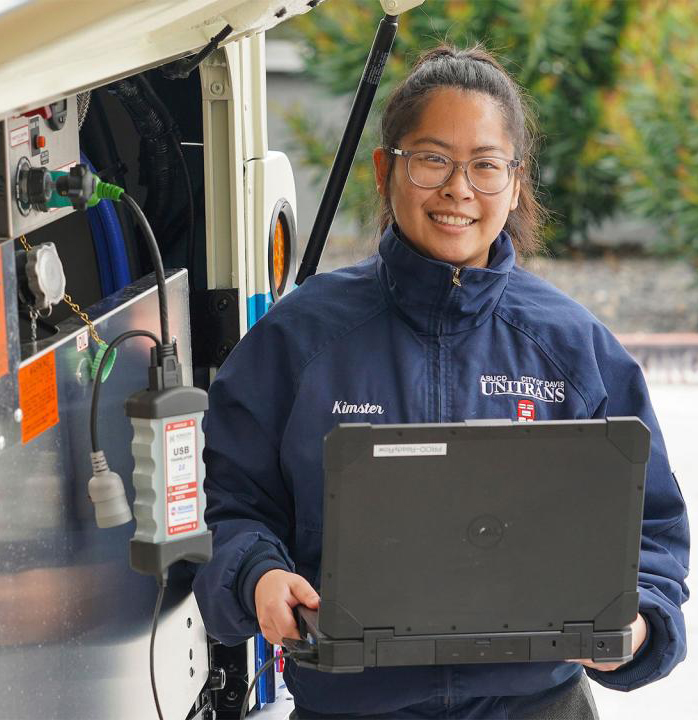 UC Davis launches major student career initiative
The University of California, Davis, is embarking on a major initiative to make career exploration and preparation accessible to all students as a matter of equity and social justice.
Learn more >>
The 21st-century workplace demands adaptive leaders with interdisciplinary strengths and collaborative instincts. With college costs rising faster than incomes and an ongoing student-loan debt crisis, UC Davis must succeed in preparing Aggies to launch their careers as soon as they graduate.
We know that comprehensive career services give college students the ability to thrive in a rapidly changing professional landscape. Our data show that the earlier an undergraduate becomes involved with the UC Davis Internship and Career Center (ICC), the more likely they are to graduate with a career-track job in place. Now is the time to ensure every Aggie has that advantage.
Building professional development and interdisciplinary studies
Career readiness in a complex world requires a nimble approach that begins as soon as a student enters college. Building upon the ICC's decades of work supporting students and an array of interdisciplinary pilot programs at UC Davis, Aggie Launch will enrich the college experience with tailored career exploration every step of the way.
Our reinvented approach will integrate career-exploration curricula and phased professional development into each student's pathway, whether their goal is employment or entry into a selective graduate or professional program. By advancing all students at a major public research institution along highly personalized professional paths, we will break new ground in career preparation in public higher education—and most importantly, we will equip all of our graduates with a lifelong competitive advantage.
Launch the next generation of professionals
UC Davis is looking to partner with donors, corporations and foundations to accomplish the following:
Launch comprehensive career-preparation programs across UC Davis, tailored by area of study and academic year
Support internships, co-ops and other forms of experiential learning that are critical to student empowerment and defining future career opportunities
Invest in technology and staff expertise to integrate professional development into every student's experience
UC Davis is committed to preparing all Aggies for optimal post-graduation outcomes. With the partnership of our alumni and friends, Aggie Launch will empower all students to embark on meaningful professional paths—while revolutionizing higher education's standards for ensuring undergraduate success.