Optimizing Performance and Enhancing Longevity
Setting the highest standard of care for horses
At the UC Davis School of Veterinary Medicine, our commitment to providing horses with the highest level of compassionate care is unparalleled. We have served owners and the equine industry with cutting-edge clinical treatment and solution-oriented research for more than 50 years.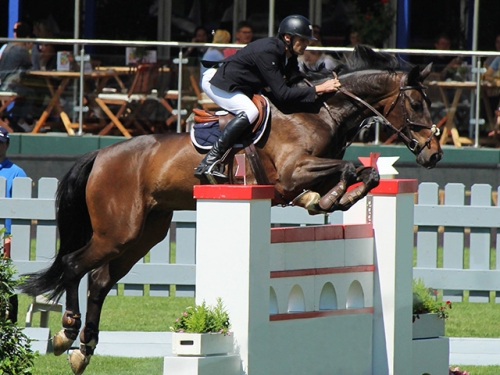 We are motivated to grow our capacity to lead a rapidly evolving field to even greater heights. This is a guiding principle of our vision to create the world's premier Veterinary Medical Center— a cornerstone of which will be the Equine Performance and Rehabilitation Center, the world's most advanced hub for maintaining the health and fitness of performance and recreational horses alike.
The center will feature a variety of world-class services, including:
Gait analysis with videography and force plate technology
Advanced diagnostic tools such as the MILEPET standing equine PET scanner
Equine underwater treadmill
Regenerative medicine
Equine vibration therapy plate
Functional electrical stimulation
Covered Eurociser
Integrative medicine
Teaching pavilion to support educational opportunities for students, clients, veterinarians, and the equine community
Integrating the latest advancements in equine sports medicine and rehabilitation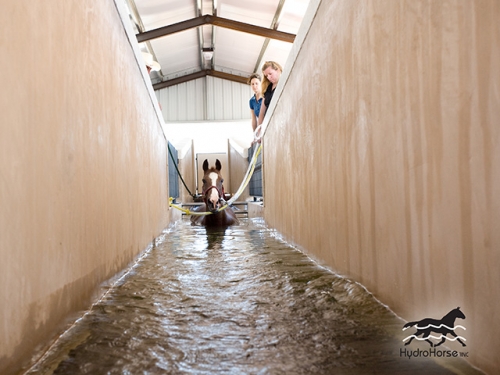 We are the only veterinary school in the U.S. with an equine research arm like the Center for Equine Health. Now, the Equine Performance and Rehabilitation Center will take our commitment to equine well-being even further. By integrating the latest advancements in equine sports medicine and rehabilitation into our new center, we will discover new ways to prevent injury and keep equine athletes at their highest levels of fitness. Importantly, this type of proactive care will ensure career longevity in your equine partners. The CEH already offers layup boarding with individualized care for horses recovering from illness, injury, surgery or other procedures requiring time for healing and continued medical treatment.
Our rehabilitation services will be available both to horses that have lost strength due to injury or surgery, and to those taking their athletic training to the next level. Alongside our world-class level of expertise in traditional medical care for horses in recovery, we will offer cutting-edge technologies — from an underwater treadmill, vibration therapy platform and covered Eurociser, to acupuncture, chiropractic care, functional electrical stimulation and more — that speed up the rehabilitation process and lead to better performance and fewer injuries. With a dedicated space to explore new techniques and fine-tune those already available to us, we will redefine the field of rehabilitative medicine — yielding greater results for horses in California and around the world.
Expanding the horizon of equine medicine
Philanthropy has always fueled our preeminence in the veterinary sciences. Be a part of this exciting program that will amplify our world-class equine services and capacity for clinical innovation and help more horses receive life-changing care now and for generations to come. Partnership with philanthropists who share our vision to revolutionize the field of equine health is critical. The Equine Performance and Rehabilitation Center will combine the depth and breadth of our expertise in equine medicine with the very latest in veterinary and sports-medicine technologies, enabling us to provide innovative care that will optimize performance and enhance career longevity in performance and recreational horses.
Tags