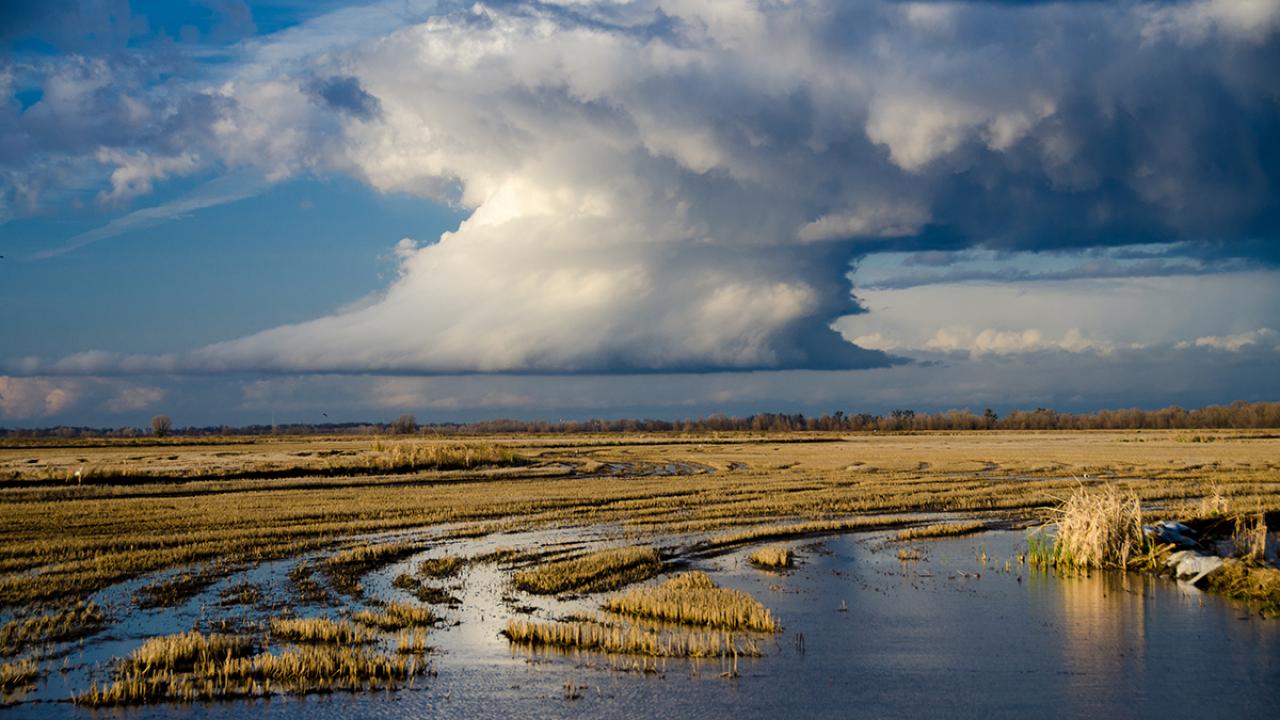 By Trevor Stewart
In a state rife with water challenges, UC Davis experts have been integral in forming legislation and policies regarding water issues in California — from the Delta Reform Act of 2009, to the Sustainable Groundwater Management Act signed by Governor Jerry Brown in 2014. UC Davis' engaged expertise on water doesn't stop there. UC Davis has long led extensive work on native fishes like salmon and Delta smelt, including the science of restoring flood plains to keep the fish alive and other important projects.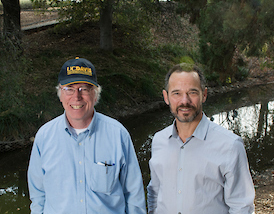 Director for the Center for Watershed Sciences and Professor of Civil and Environmental Engineering Jay Lund believes it's time to show California — and the world — the expertise of UC Davis water science specialists.
"People should understand that UC Davis is a world leader in water, as it is for agriculture," Lund said. "Our knowledge pertaining to water issues is among the best globally."
Lund is the champion of the World Water Initiative Big Idea,which aims to provide a center of interdisciplinary research for solving the toughest water issues. He believes UC Davis can expand its reach beyond California and affect positive water change on a global scale.
"We have a great deal of experience and an ability to work with others, which can help us find innovative solutions to these difficult problems, not only in California, but all over the world," Lund said.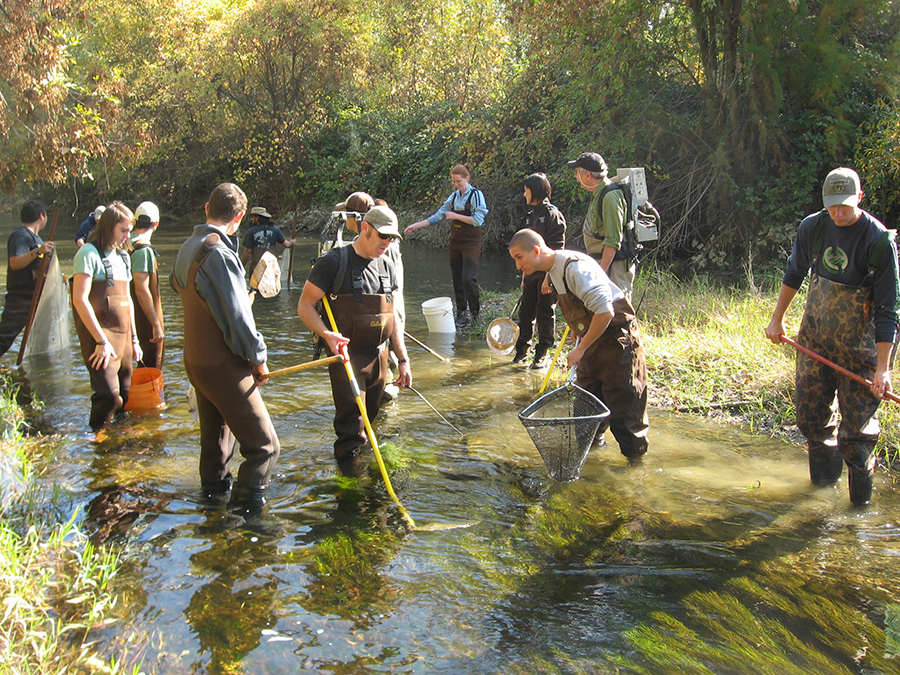 Nicholas Pinter, professor in earth and planetary sciences, agreed. Pinter is also the Roy J. Shlemon Chair in Applied Geosciences and associate director of the UC Davis Center for Watershed Sciences.
"As we move forward with this transformational initiative, our experience serving as a brain trust for the most complicated water issues in California would be mutually beneficial on a national and international scale," Pinter said.
Working together
Pinter and Lund emphasized that complex water issues must be tackled on an interdisciplinary basis. Partners include 12 different departments and centers at UC Davis, representing eight colleges and units.
"We are not just a university organization," said Lund. "We don't just serve our own community, we serve solving the problems— whatever and wherever they are."
 
"The notion of this, and all of the Big Ideas really, is that if you catalyze a major change you can make amazing things happen." — Nicholas Pinter, Associate Director, Center for Watershed Sciences
A Knowledge Hub
The World Water Initiative is a three-pronged strategy that builds upon the existing water expertise at UC Davis and in California and takes those strengths to a global stage.
Global water education: The initiative proposes a university-wide hub to bring cohorts of international students to UC Davis for education in interdisciplinary water science and science-driven water policy. This educational model would follow and/or partner with UNESCO, IHE Delft Institute for Water Education – the worlds' largest international graduate water education facility.
Global water engagement: UC Davis would launch a rapid-action program to address emergent water issues globally, particularly where severe environmental damage or social justice issues are at stake. Read more.
Science-driven water management and policy: The initiative proposed developing California Water Science Centers, which will serve as the unifying educational and research hubs of California's water knowledge industry. The Centers will unite the efforts of the state agencies, organizations and educational research entities and encourage innovation.
"The notion of this, and all of the Big Ideas really, is that if you catalyze a major change you can make amazing things happen," Pinter said.
Category
Tags