Inaugural cohort of fellows is furthering the campus goal of Global Education for All
By Bonnie Shea / Originally published on Global Affairs News 
The Global Education for All Fellowship is a campus-wide student committee created to further develop and implement Global Education for All—a goal aiming to provide 100% of UC Davis undergraduate, graduate, and professional students with global learning opportunities.
The inaugural cohort of Global Education for All Fellows is building upon the efforts of previous student advisory committees. They are working on special projects in teams, receiving professional development support, and networking with leaders across campus.
Johanna Vega Garcia, a Ph.D. student in the School of Education, brings to the fellowship her interest in expanding cultural awareness in the classroom and in future careers.
"As an immigrant from Mexico, I believe I can add some unique perspectives," she said. "I hope to contribute to this fellowship by emphasizing the benefits of cultural awareness and exposure through my experiences."
"Global experiences and global learning mean that we are able to learn about different backgrounds and cultures both academically and personally. Once we have these perspectives in mind, we can utilize our knowledge and skills to help people on an international scale." -- Johanna Vega Garcia
Marwa Zafarullah, an integrative genetics and genomics Ph.D. candidate in the College of Biological Sciences and an international student from Pakistan, joined the fellowship because of her interest in global health and mentoring students.
"Being an international student, I am very familiar with the challenges of moving to a new place with different educational systems and cultures, and that's one of my most persuasive reasons for serving as a peer mentor," she said.
Zafarullah was recently recognized as an Aggie Hero for her efforts mentoring fellow international students and young women in science, ranging from 5th graders to graduate students. She has held summer sessions in Pakistan that highlight the importance of women in science and higher education, with each session drawing an average of 400 students.
"I consider myself fortunate to do my graduate studies at UC Davis. Working under the best scientific environment with the latest facilities provide me a chance to experience the real sense of research. But unfortunately, not everyone is lucky in this regard. I am quite familiar with the global educational status and faced challenges," she said.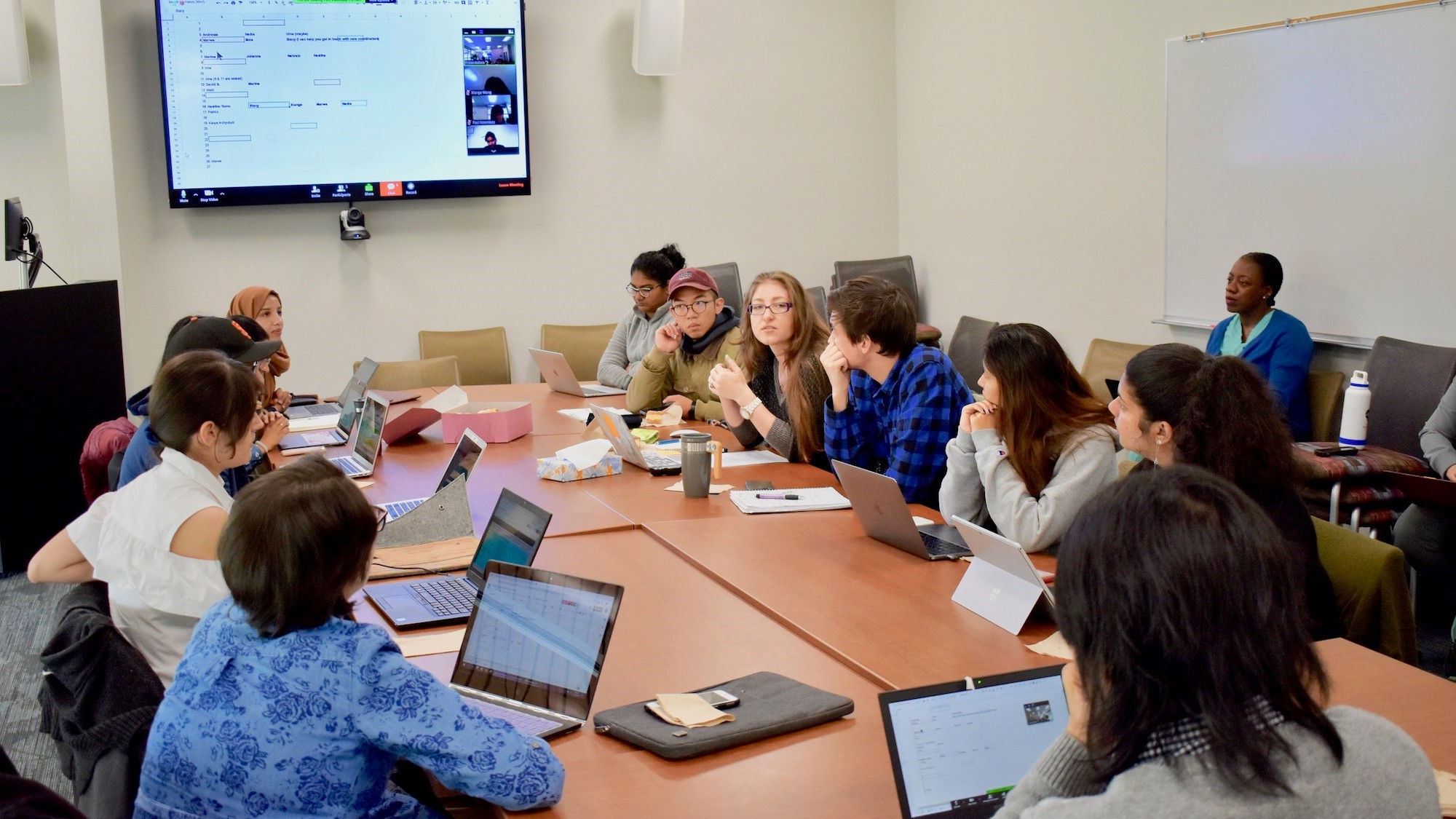 Another international student fellow, Nehal Jain, is an undergraduate from India double majoring in managerial economics in the College of Agricultural and Environmental Sciences and design in the College of Letters and Science.
"As an international student, I believe that global learning is essential for creating well-rounded and socially conscious individuals," Jain said. "As a woman of color, I feel a personal sense of responsibility when it comes to promoting global citizenship through education and encouraging lifelong learning opportunities connected to cultural and linguistic diversity."
Through the fellowship, Jain aims to expand the boundaries of learning experiences.
"I hope that Aggies are able to celebrate diversity while being familiar with current global issues." -- Nehal Jai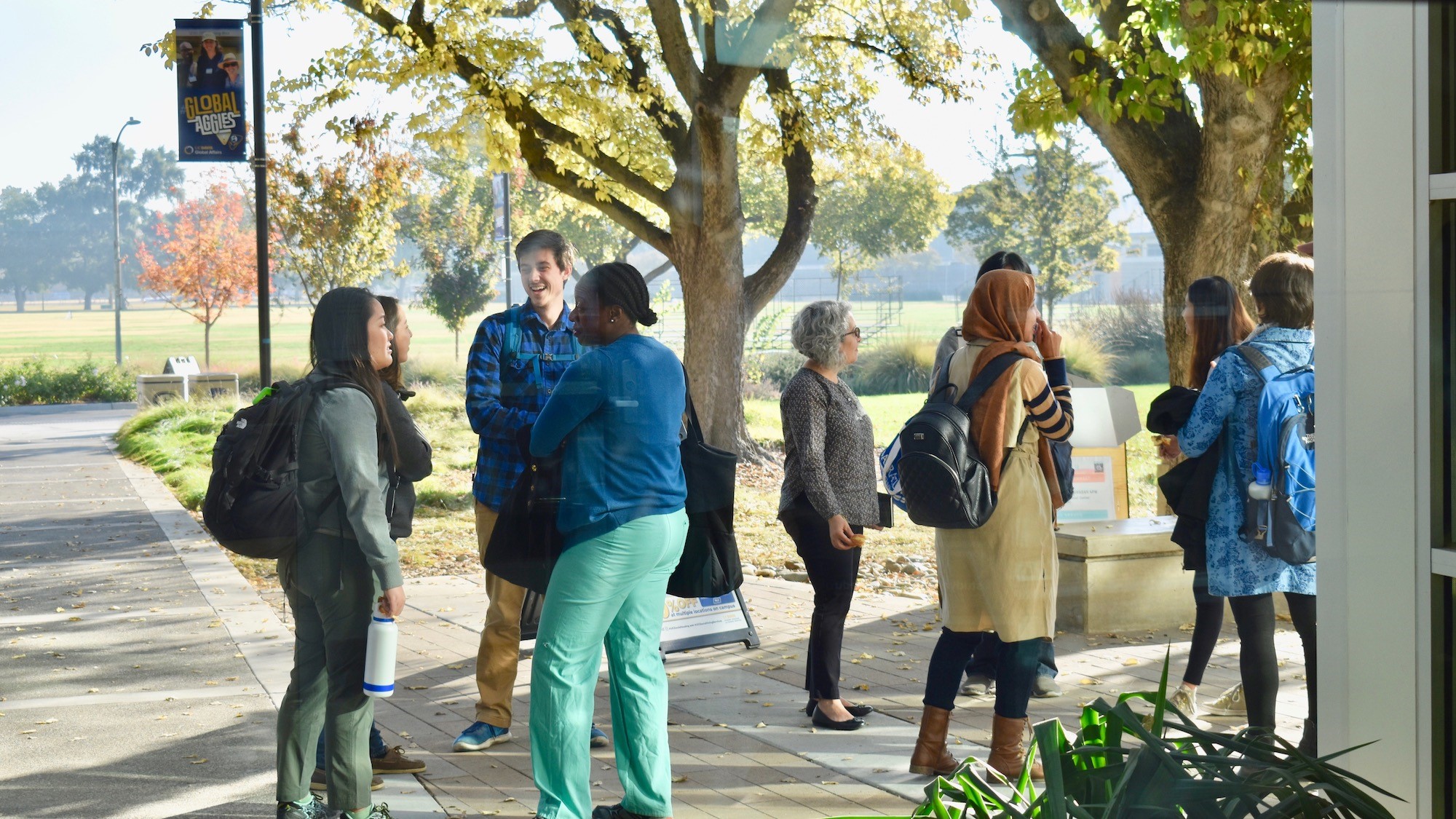 2019-20 Global Education for All Fellows
Student Leaders
Nehal Jain

, undergraduate student, managerial economics and design, College of Agricultural and Environmental Sciences and College of Letters and Science 

Alina Kajley, 

undergraduate student, global disease biology, College of Agricultural and Environmental Sciences

Paul Kasemsap

, Ph.D. student, horticulture and agronomy, College of Agricultural and Environmental Sciences
Fellows
Kavya Achyutuni

, undergraduate student, biochemistry and molecular biology, College of Biological Sciences

Marielle Berman

, MBA student, Graduate School of Management

Balvinder Chand

, undergraduate student, sustainable environmental design, College of Agricultural and Environmental Sciences

Irina Chukhray

, Ph.D. student, sociology, College of Letters and Science

Patrick Cunningham

, Ph.D. student, civil and environmental engineering, College of Engineering

Esther DeLozier

, Ph.D. student, ethnomusicology, College of Letters and Science

Andressa Goncalves-Vidigal

, Ph.D. student, musicology, College of Letters and Science

Esra Hawsawi

, undergraduate student, materials science and engineering, College of Engineering 

Stacy Kim

, DVM student, School of Veterinary Medicine

Marina Mautner, 

Ph.D. student, hydrologic sciences, College of Agricultural and Environmental Sciences

Nadia Moukanni

, Ph.D. student, soils and biogeochemistry, College of Agricultural and Environmental Sciences

Adebola "Bola" Olarewaju

, Ph.D. student, Betty Irene Moore School of Nursing

Nahrain Rasho

, Ph.D. student, political science, College of Letters and Science

David Soltero

, undergraduate student, Chicana/o studies and English, College of Letters and Science

Hasitha Tumu

, undergraduate student, applied physics, College of Letters and Science

Johanna Vega-Garcia, 

Ph.D. student, School of Education

Felicia Yen, 

undergraduate student, cell biology, College of Biological Sciences

Marwa Zafarullah

, Ph.D. student, integrative genetics and genomics, College of Biological Sciences 
 
Primary Category
Tags