Experts share how to adapt and even thrive with wildfires
Unchecked wildfires are a serious threat to our region and health. UC Davis experts are raising the bar for well-being by pursuing solutions that nourish communities and give people equitable access to the resources they need to thrive here in California and beyond. 
Earlier this year, we joined a panel of UC Davis leaders in a two-part discussion about living with fire. This Q&A is adapted from the discussions, part of an ongoing virtual event series called Plugged in where UC Davis leaders address the most pressing issues of our time.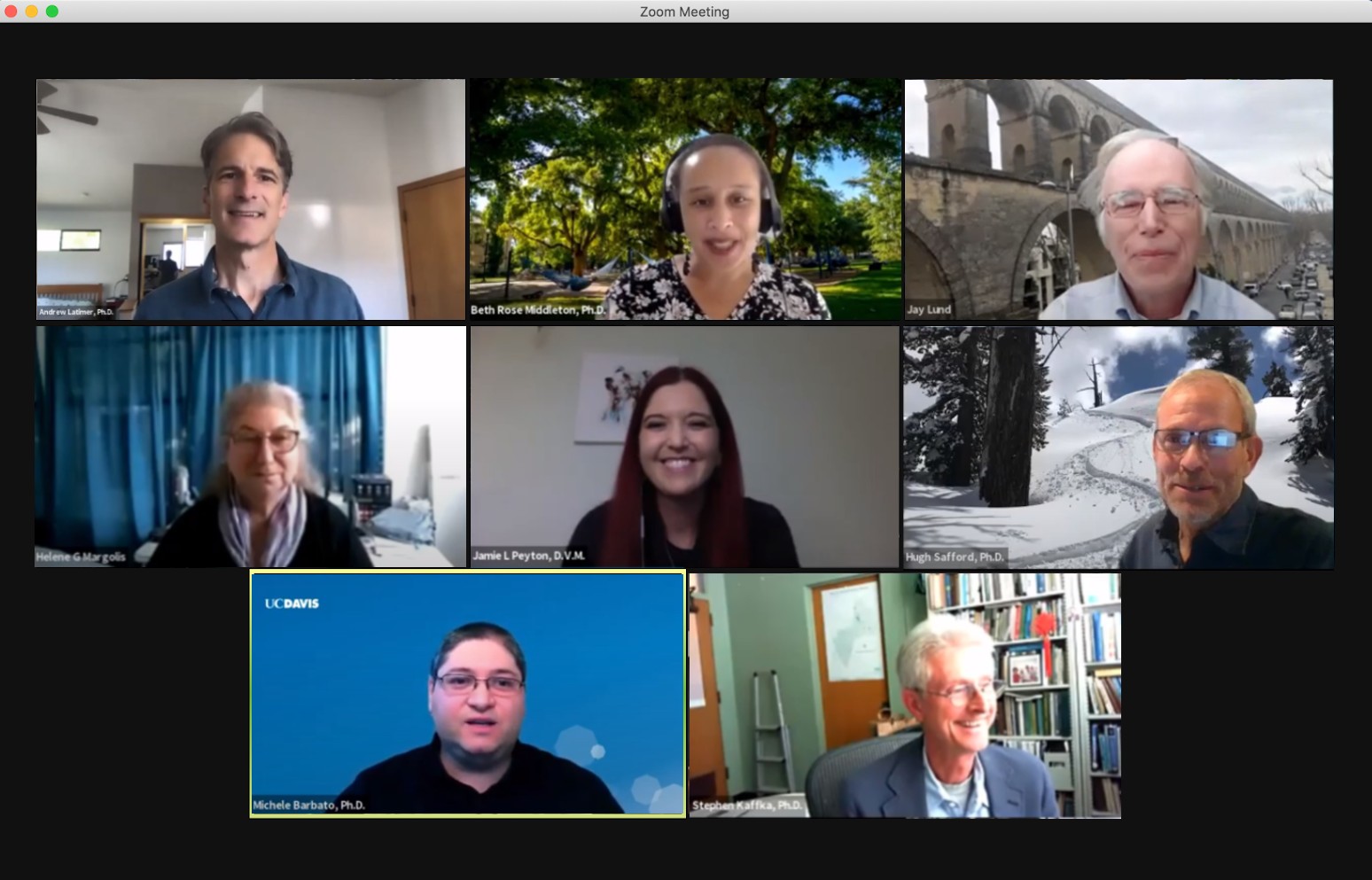 Q: What are some ways UC Davis is working to improve our relationship with fire? 
Andrew Latimer J.D., Ph.D., professor, Plant Sciences: Fire is an essential part of California ecosystems and there are various ways to improve our relationship with it, such as planting diverse trees. Dense pines are extremely flammable and susceptible to bark beetle attack, which have ripped through trees in the Sierras, fueling fires. We've been working on replanting oak woodlands as well as working with forest services to measure different planting methods. 
Beth Rose Middleton '01, Ph.D., professor and department chair, Native American Studies: Cultural burning is particularly important in the context of living with fire because it's guided by the responsibility to care for other species. It involves prescribed burns in specific areas to promote plant and animal health. Indigenous communities have been using cultural burning for centuries and by partnering with them, we can use traditional knowledge of landscape conservation and gain multiple co-benefits for ecosystem health, local employment, and empowerment of communities. 
Q: How can we improve our protection from fire?
Jay Lund Ph.D., professor, Civil and Environmental Engineering: We can manage wildfires by reducing the frequency and extent of the fire; I call this wildfire protection. When a fire occurs, we have a set of response actions including early detection, firefighting activities, warning systems, emergency mobilization, evacuations and sheltering. Then there's recovery actions like monitoring air pollution, providing masks and additional support to reduce the wildfire effects among vulnerable populations. In terms of wildfire management, multi-scale coordination between local, regional and state government is necessary.
Helene Margolis Ph.D., associate adjunct professor, Department of Internal Medicine: Climate change and health go hand-in-hand. Our research focuses on clinical effects and effective interventions and we seek opportunities to increase health care access. By educating our medical students and policy makers about health illnesses caused by climate change such as breathing difficulty from wildfire smoke, we can ensure social justice to vulnerable communities who are directly impacted by pollution and other natural disasters.
Jamie Peyton D.V.M., integrative medicine service, UC Davis Veterinary Medical Teaching Hospital: Over the last several years, wildfire devastation has not only affected people, but also companion animals, livestock and wildlife. We found that tilapia skin can treat burned animals because it can transfer collagen, a healing protein, and can reduce pain. Otherwise known as the chicken of the sea, tilapia is one of the most farm-raised fish in the world and about 40 percent of that fish is wasted when they use it for meat.
Q: How can we sustain life in towns and cities affected by fire?  
Hugh Safford Ph.D. '99, research faculty, Environmental Science and Policy; regional ecologist, USDA Forest Service Pacific Southwest Region: There's a massive need to reduce forest density and fuels in yellow pine, mixed conifer and similar forest in California. Here at UC Davis, we're working on management options that include mechanical forest thinning and fuels reduction, prescribed fire, and how to manage fires under moderate weather and fuels conditions.
Michele Barbato Ph.D., professor, Civil and Environmental Engineering: My current research focuses on earthen construction as one of the technologies to prevent homes from burning in wildfires. Earthen construction is an ancient solution made of soil, dirt and natural materials that are affordable, widely available and recyclable. Once formed into essentially dirt blocks, we can build homes and buildings that are fire resistant and energy efficient. This method also has many great properties in terms of improving air quality, humidity and thermal insulation within the home.
Stephen Kaffka Ph.D., extension agronomist and specialist, Plant Sciences; director, California Biomass Collaborative: Forests hold an incredible amount of energy, whether it's in the dead trees, organic matter or other natural debris. We can use this energy to power homes nearby and create a safer space for all living things. For example, in Northeastern Germany, forest byproducts are harvested as hay and then combusted for heat and power in villages. In California, there's an abundant amount of natural resources that can be turned into economically viable energy. We need to work together with communities, local and state governments and organizations to prevent dangerous wildfires caused by accumulation of forest residuals.
Watch the full panel discussions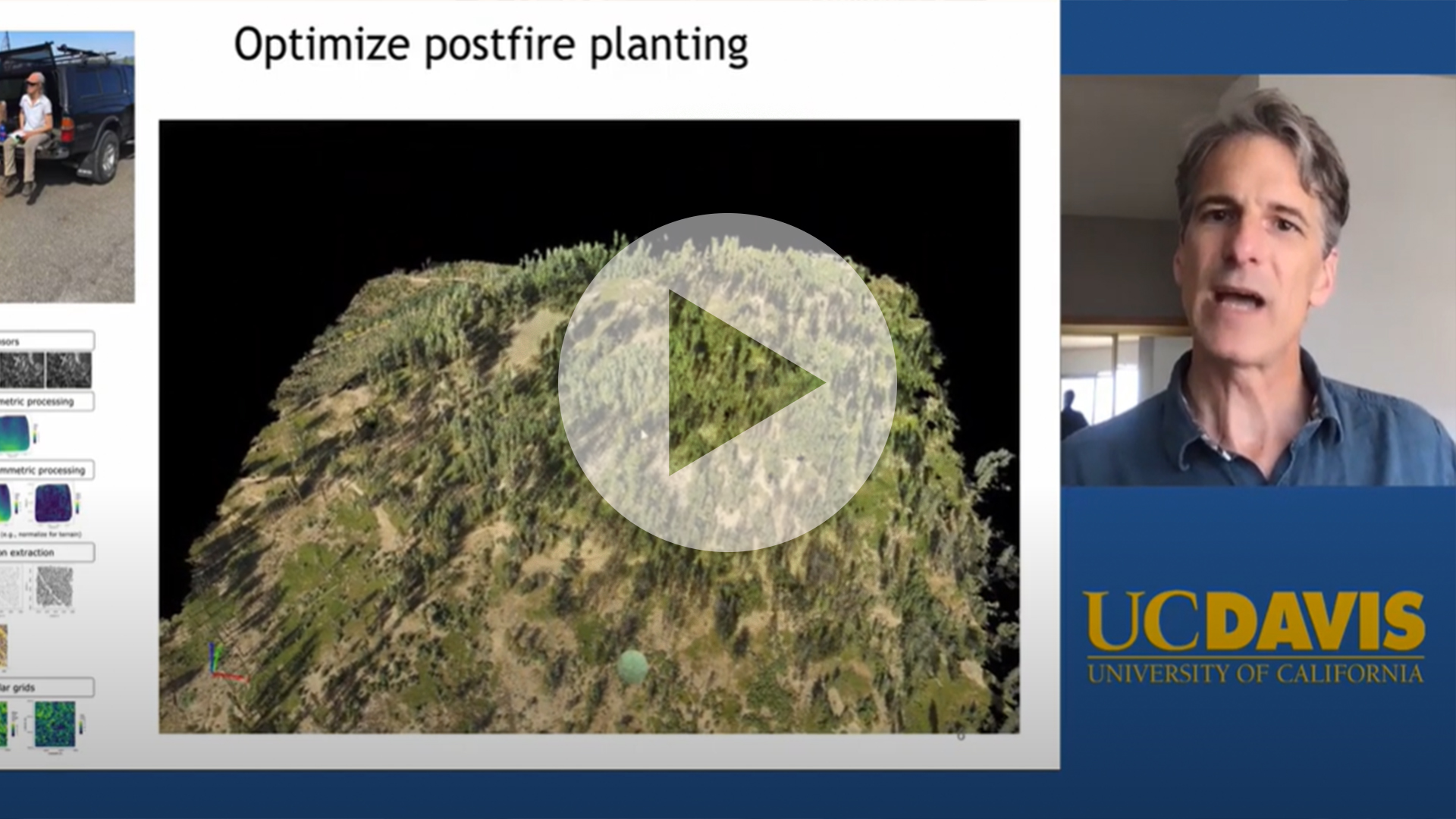 Living With Fire
Part one of a two-part series. We unpack the impact of wildfires on communities and health, natural resources, diversity and the health of our forests. Watch now >>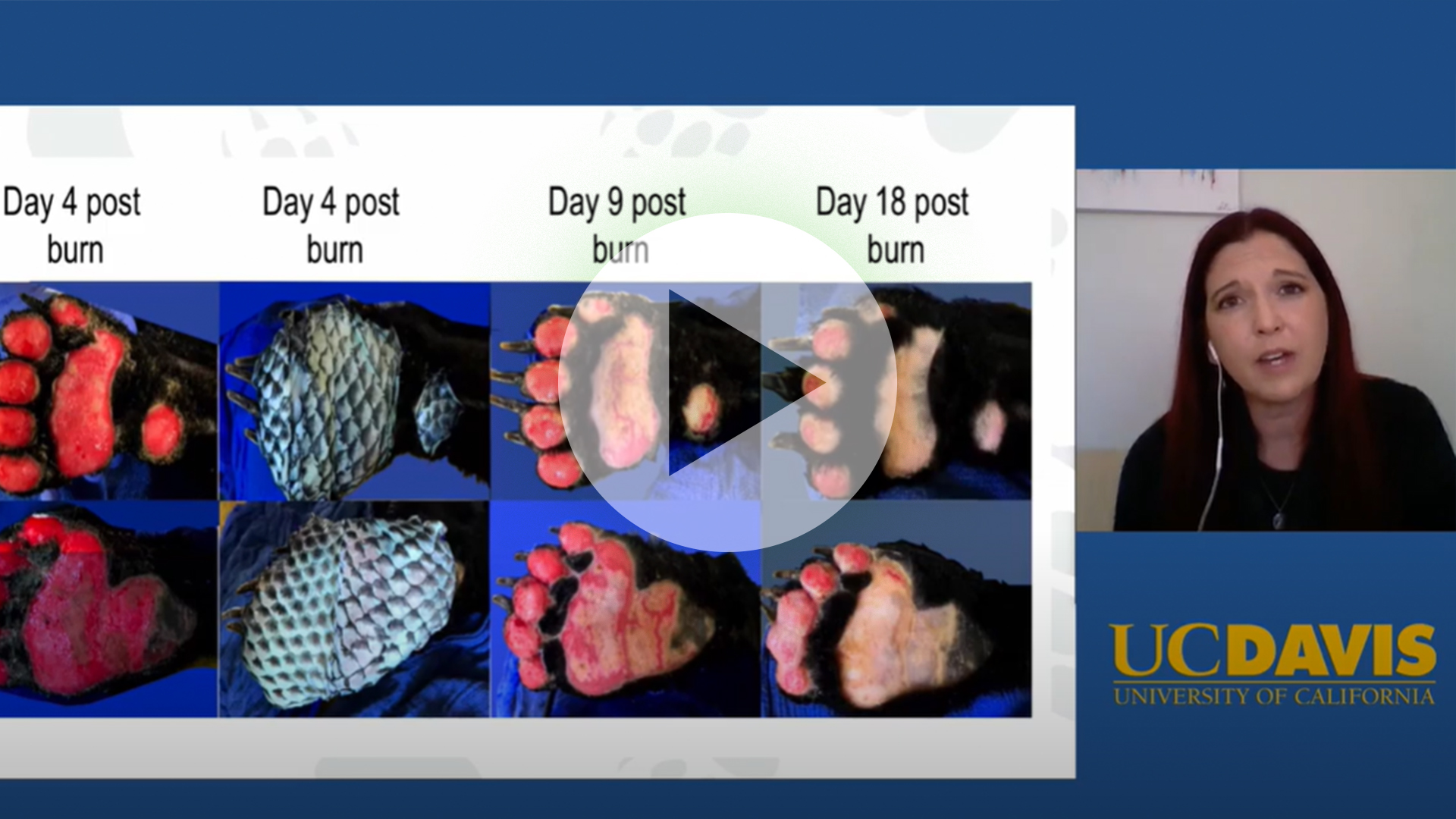 Building Circular Economies While Fighting Fire
Part two of a two-part series. We discuss how UC Davis is thinking differently and reimagining the risk of accumulated fuel into an opportunity for a sustainable integration between our human civilization and the environment. Watch now >>
Primary Category
Tags