Living with Autism: Improving Quality of Life through Autism Research and Treatment
Autism prevalence and statistics: a lifelong challenge
One in 59 children is diagnosed with Autism Spectrum Disorder (ASD) – almost triple the number in 2000. Early intervention creates a more positive trajectory for affected children. Yet autism remains a lifelong condition and challenge. Many adults with autism are unable to find meaningful employment, form lasting friendships or live independently.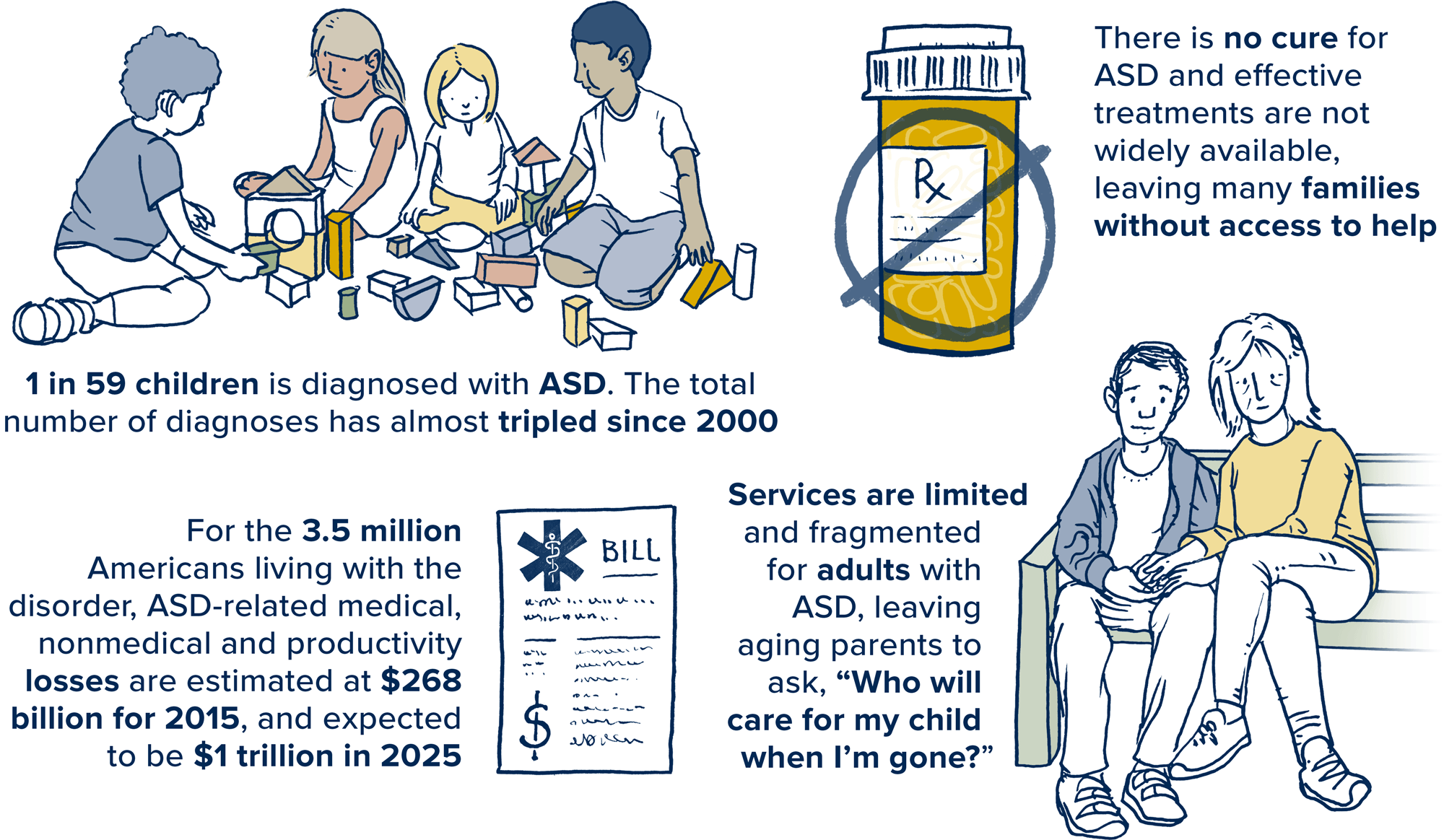 Autism research and treatment approach across the lifespan: a vision to pioneer
The UC Davis MIND Institute is the world's leading autism research center, with more than 50 faculty and staff across five schools and colleges. We have a vision to pioneer a first-of-its-kind lifespan approach relevant to everyone living with autism. Through building partnerships with the communities we serve, driving innovation in affordable and accessible technologies, and training doctors, nurses, teachers, employers, and family members, we will create new ways of advancing science and helping people with autism. Harnessing UC Davis' unique strengths in telehealth, neuroscience, engineering, education and social sciences will enable us to help rural, urban, low-income, and other underserved families. In doing so, we will empower people with autism to create meaningful, rewarding and happy lives.
Help improve quality of life for individuals living with autism and their families
UC Davis is looking to partner with donors, corporations and foundations to accomplish the following:
Create a state-of-the-art innovation hub for new technology development, clinical care and research
Support partnership grants that foster participation of self-advocates, family members and diverse community providers
Establish an endowed chair leadership position and three to five endowed faculty positions in key areas to recruit thought leaders
UC Davis is committed to creating a brighter future for families affected by autism. We invite the philanthropic partnership of those dedicated to setting a new standard of care that provides a path to independence, success, and happiness.
Tags