Water Conservation Solutions & Innovations
Applying California's drought solutions to global water issues
Water connects us all—on campus, across California and globally. Ensuring clean, sustainable water is an urgent challenge. For more than a century, California stakeholders have addressed the complex challenges of the California drought while building one of the world's largest economies and striving to protect the state's diverse ecosystems. California has developed expertise and unique policy tools—a model of innovative water science and management. Inspired by the Netherlands' highly successful private-public water management model, UC Davis is uniquely positioned to formalize, improve and promote the California Model for water crisis issues worldwide.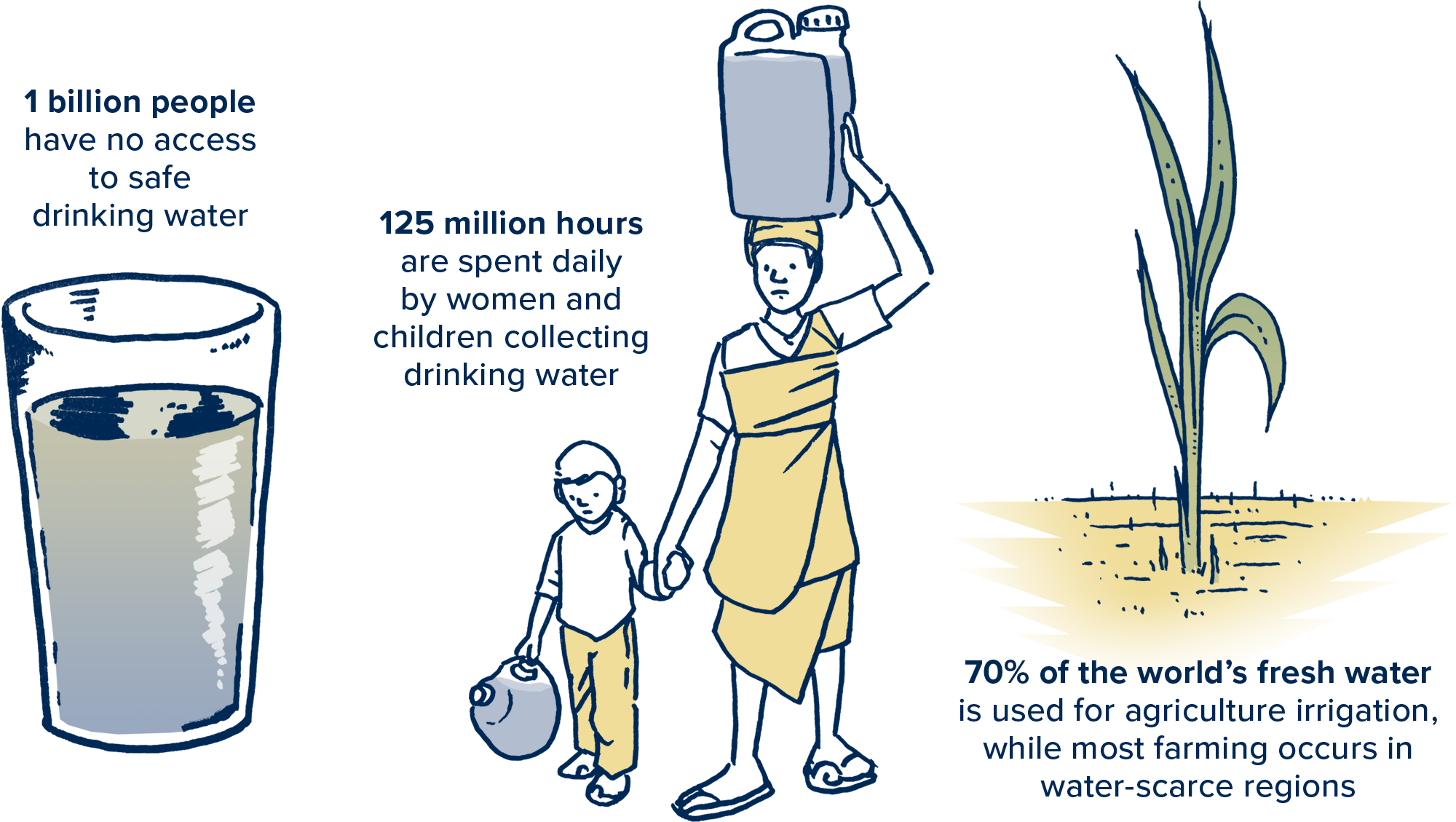 Water conservation: bring UC Davis and California water research to the world
From drought to floods, from safe drinking water to wastewater, from agricultural production to ecosystem restoration, UC Davis is a leader in water-related education, research and outreach. The World Water Initiative will bring UC Davis' interdisciplinary expertise to bear on solving local and global water challenges. Pioneering 21st century water science, engineering, management and policy, this initiative will expand our leadership in managing one of the world's most precious resources. The California Model of water management—leveraging water science, expertise, water policy and law—will deliver superior solutions for a wide range of water challenges at home and abroad.
Water for the World: help make clean water accessible to all
UC Davis is looking to partner with donors, corporations and foundations to accomplish the following:
Establish a hub for global education in water science and management
Launch Water without Borders to provide scientific expertise and promote social justice for water issues around the world 
Create the California Water Science Center—a sweeping new private-public-academic water partnership based on California drought solutions 
UC Davis' World Water Initiative will promote California's water solutions locally and globally. It will bring the world to California and California's water expertise to the world.
Tags